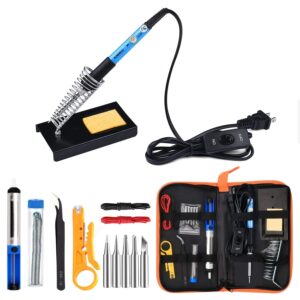 60 Watt
200℃-450℃
14-In-1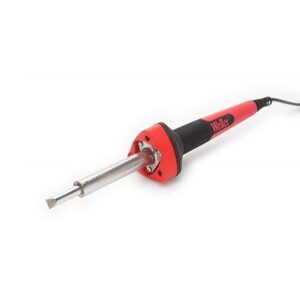 40 Watt
LED technology
Easy tip change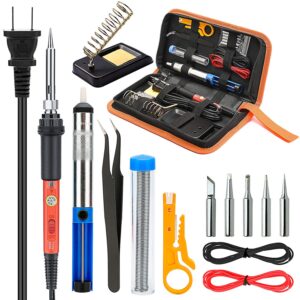 60 Watt
ON/OFF Switch
200℃-450℃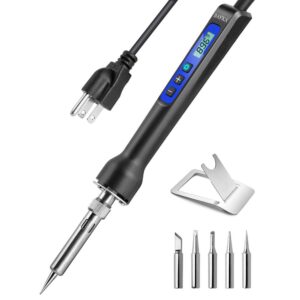 60 Watt
LCD Display
250℃-480℃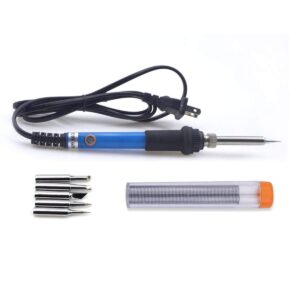 60 Watt
Non-slip soft rubber handle
200℃-450℃
---
Choose the Best Soldering Iron for Guitar
Customer's Choice: the Best Rated Soldering Irons for Guitar
1 users answered this survey. Please help us improve this review!

100% of users selected ANBES, 0% selected Weller SP40NUS, 0% selected Yome, 0% selected BAYKA and 0% selected GLE2016. Every month we analyze your answers and change our rating.
---
If you are one of those enthusiasts who prefer to repair his or her musical instruments manually, you won't do without a good soldering iron. In this particular review, I'd like to focus on the best models ideal for repairing the guitar's electronics and cords.
For instance, ANBES soldering station will serve you as a great tool. It has an adjustable wattage option – that is why it will be perfect for convenient and versatile tasks. If you are searching for a workhorse that may cope with complicated and easy tasks, the following picks will be awesome for you.
My advice for guitar repair – 5 best soldering irons:
ANBES is a 60-Watt, 14-in-1 instrument that can heat up to 200℃-4500C;
Weller SP40NUS is a 40-Watt LED tech tool with an easy tip change;
Yome is another 60 Watt tool with on/off switch;
BAYKA has a nice LCD display – this tool can heat up to 480℃;
GLE2016 is also my pick because of a very ergonomic non-slip soft rubber handle;
How to buy a soldering iron for guitars?
When choosing a soldering iron to repair a guitar, you should pay attention to such criteria:
An instrument's handle must be protected from any overheating cases. In this case, the rubber covered handle made of wood has the best performance. Plastic handles heat up more quickly, which hinders smooth operation, and ebonite handles are heavier than wooden grips, which also reduces usability, especially when soldering circuit boards and electronics;
The iron's tip should be made of copper, it is easier to process and clean from flux. Pick the set with adjustable tips with different shapes included. It is also good if it is possible to replace the tip or adjust its length. It is considered that a straight soldering iron's tip is the most convenient for repairing a guitar, especially if you are a beginner;
The instrument's power cord should be flexible, long and with the double insulation layer;
Pay attention to the equipment. Typically, good quality soldering irons are equipped with a case, stand, mat, sponge, etc.;
We recommend choosing a soldering iron with a temperature adjusting option – it will allow you to adjust the temperature of the iron's tip for different tasks;
Pick a power soldering station with adjustable tips and temperature modes, and you will find a great tool to repair a guitar. Please share your experience with this delicate task. How do you solve this problem? What soldering irons do you use?
Video Tutorial: Guitar Repairs – Proper Soldering Technique
---