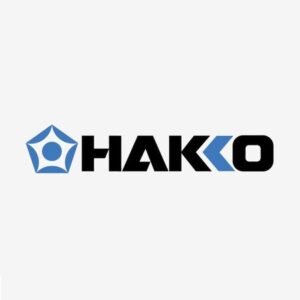 Hakko Corporation
was established in 1952. The company is a manufacturer of soldering equipment and has an office in Tokyo and production facilities in Sakai and Kozuka, Japan. Hakko's products are manufactured to meet the needs of electronics manufacturers, electronic component manufacturers, product assemblers, test engineers, repair technicians, hobbyists and students as well as other users requiring reliable quality products for soldering applications.
---
Check out the best Hakko soldering irons & stations:
---
---
---
The fact that HAKKO is the most innovative soldering equipment manufacturer in the world has been proven again and again in the past 10 years of intensive cooperation with TBK, both during the implementation of the now valid lead-free standard for solder and during the presentation of new processes such as soldering under nitrogen, high power soldering and desoldering with 300-watt power, soldering tools for miniaturized components.
---
Other Manufacturers:
---