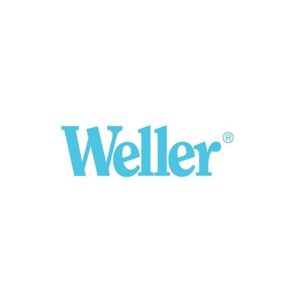 Weller
is a registered trademark of German concern Weller Tools GmbH (Germany). Equipment of Weller Tools company under the trade mark Weller has already proved itself at the market of professional soldering equipment.
---
---
Check out the best Weller soldering irons & stations:
---
---
---
---
Related Reviews:
---
Weller is the world market leader in the field of manual soldering technology. Weller Tools GmbH is also part of the Apex Tool Group. The Apex Tool Group is based in Sparks, MD, and with annual sales of 1.6 billion US dollars is one of the largest manufacturers of industrial power and hand tools, chains and electrical soldering products.
Weller has become one of the leading partners for the electrical industry through targeted product innovations and the highest quality standards.
Weller's expertise in soldering and desoldering, hot air technology, BGA/QFP/SMT repair and solder fume extraction is valued by customers worldwide. Weller equipment is constantly being adapted and developed to meet customer requirements.
Functionality and application possibilities of a Weller soldering irons
There are two different procedures for soldering, called soft soldering and hard soldering. In soft soldering, soldering tin is first melted in order to join other metals with its help permanently. If an alloy of silver-containing metals is heated to over 450 degrees, experts speak of brazing. In the hobby and DIY sector, however, soft soldering is used almost exclusively. The range of application of a soldering iron is in any case very wide. With its help, you can solder pipes and gutters or repair fragile electronics. Soldering LEDs or renewing contacts in circuit boards with a Weller soldering iron is just as possible as repairing resistors in old radios.
Different types of soldering irons
The classic Weller soldering iron has a metal shaft and is powered by a mains plug. In the meantime, rechargeable soldering irons are also offered, but these are only suitable for short soldering jobs. Gas-powered soldering irons are usually very powerful and can also be used for mobile applications. Another special variant of the soldering iron is the soldering gun. In contrast to the classic soldering iron, this one does not have a tip but a loop. It is therefore only suitable for rougher work.
What you should pay attention to when buying
Depending on the application for which you need your Weller soldering iron, you should consider various criteria when purchasing it. The heat-up time is particularly important. For example, some devices only need 30 seconds to reach a temperature of 300 degrees. Other models have a heating time of several minutes. Also check if the temperature is adjustable and, if so, which is the maximum soldering temperature. An exchangeable tip is also an advantage because then you can use your Weller soldering iron very flexibly. For example, a chisel-shaped soldering tip is suitable for a wide variety of jobs, while a pin-shaped tip is particularly suitable for point-type soldering thanks to its long, thin shape.
---
Other Manufacturers:
---