---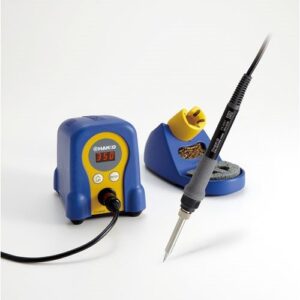 Features of Hakko FX-888D:
Heating time is under 30s to 750 degrees Fahrenheit
Hakko offers many different tip styles
Digital readout of the temperature
---
Hakko FX-888D User Manual
Having problem? Download Hakko FX888D-23BY Digital Soldering Station instructions.


---
The Hakko FX888D is the updated digital version of the ever-popular Hakko FX888 soldering station. It does include several new features: usable, selectable preset temperatures, digital calibration, and operation of password protection. So, if you're setting this up in a process environment and you do not want your operators fiddling around with the temperature, you can lock them out. Have them set at only one soldering temperature.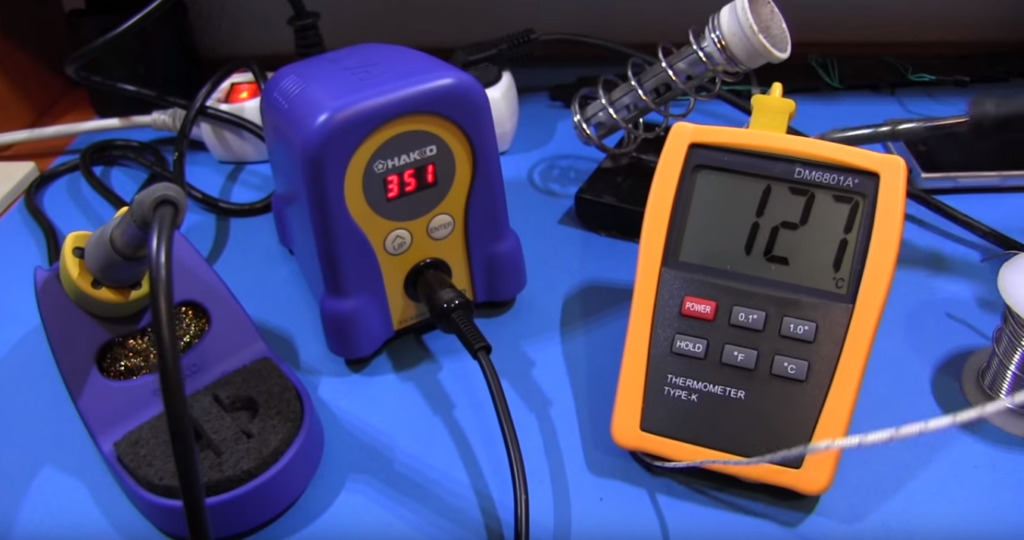 It also has a low-temperature alarm. If for some reason it is below temperature, it will sound an alarm, and that's to protect against any cold solder joints. But for those of you that have used the FX888, you know that its thermal recovery with 65 watts of power is rather impressive.
Tech Features of Hakko FX-888D
Let's get into the tech specs right now. 65 watts of power. Best out there for a unit of this size. 65 watts of power will give you great flexibility as far as leaded or lead-free soldering applications. The predecessors of the Hakko, by the way, was 42 watts of power, the old 936. This unit weighs 2.6 pounds, rather robust and has a ceramic heating element. That's one of the things that aids in its thermal recovery, as well as a closed loop sensor for accuracy. And it is accurate from 120 degrees Fahrenheit all the way up to 899 degrees Fahrenheit, and it's accurate plus or minus a hair under 2 degrees Fahrenheit.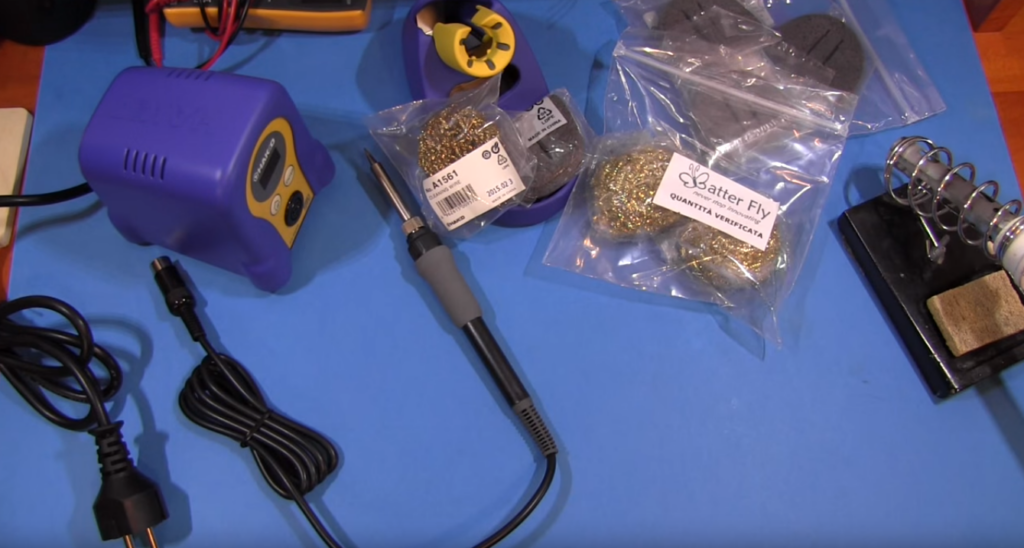 The pencil does include a tip. This is a T18 series tip. They go for around $6, a little under, a little over, depending on the geometry that you pick. And one other thing that was nice on the digital station is they do preset temperatures, so you can program in five preset temperatures if you so desire, and then rather than just holding the arrow to increase your temperature, you can just bounce through your presets.
Useful Video: How To Spot A Fake Hakko FX-888D
---