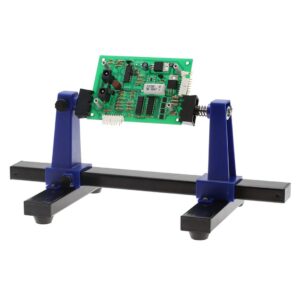 Rotate 360 degrees
Rigid metal structure
Rubber feet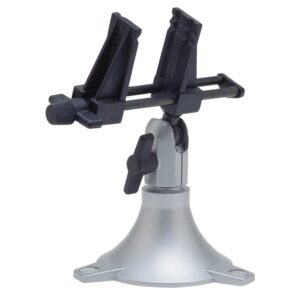 Continuous heat tolerance
210 degree Tilt
360 Turn & 360 Rotation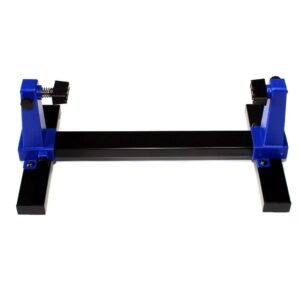 With rotation-lock
Spring-Clamp
2 clamps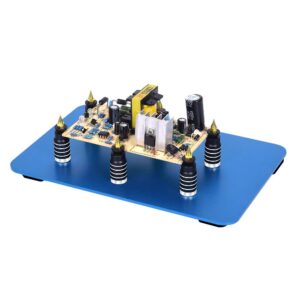 Magnetic Fixed Tower
Metal Structure Base
4 Rubber Feet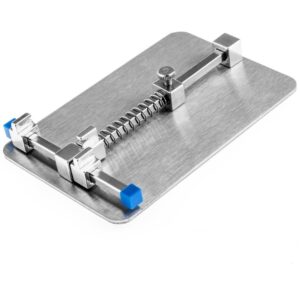 3,15 x 4,45 inches
Adjust
With Cleaning Cloth
---
Choose the Best Circuit Board Holder For Soldering
Customer's Choice: Rated the Best Circuit Board Holders For Soldering
145 users answered this survey. Please help us improve this review!

73.1% of users selected Aven, 11.03% selected PanaVise, 2.76% selected Zhongdi, 5.52% selected Toolour and 7.59% selected Vastar. Every month we analyze your answers and change our rating.
---
If you like to repair circuit boards on your own using a soldering iron or station, you ought to have a special or DIY holder to keep the soldered board steady. In case you want to buy a circuit board holder from trusted manufacturers, I hope my advice and results of a few tests will be helpful.
For smaller circuit boards, helping hands holders might work just fine.
Different types of circuit board holders
Our hands can't adapt to high temperatures (80-1000°C), and, as you know, the most fusible solder starts to melt from 95°C. Also, we are unable to hold the object when soldering, without moving it, because one hand holds a soldering iron and another hand takes a flux. That is why you need to use a special holder. It is specifically required if you deal with soldering circuit boards.
Below I will tell about 2 types of the best circuit board holders for soldering tasks:
A standard board holder
This type is the simplest and has only one function – to keep circuit boards steady while you use a soldering iron. If the board's size is larger than the holder's size, you can use several devices to fix the large circuit board.
A board holder with a magnifying glass
The magnification is done through the lens built into the holder, the size and magnification may vary – the most common 60 and 90 mm in diameter, the optimal size is 90 mm, also there are 130 mm lenses. This option becomes very important as the size of the elements keeps getting smaller and it's no longer possible to see them with the naked eye. Some models by Aven have several lenses, 2 of which can be connected to the main lens for more magnification.
My tips for using a circuit board holder:
Screw the holder to the table with screws or glue a sheet of metal to its base – to make sure it is stable and doesn't slip;
If you bought a holder without backlighting, do not be upset, if you have an LED light bulb, you can create a backlight by screwing it to the magnifying glass stand and plug it in via USB extension;
To enlarge the image in the magnifying lens, you can use an additional magnifier, the image clarity can be achieved by changing the distance between the magnifiers;
SolderingIronGuide recommends: top 3 best circuit board holders for soldering
Aven holder can rotate for 360 degrees, has a solid metal structure and rubber feet;
PanaVise offers a 210-degree tilt and 360 rotation;
Zhongdi is another holder with rotation lock and spring clamp;
Video Review: Weller ESF-120 PCB Holder
How do you find my review and tips? Were they useful for choosing a good circuit board holder? I'll be waiting for your comments and feedback about your experience with different holders of this type.
---