The purpose of depaneling is to separate the PCBs (printed circuit boards) from the panel they were manufactured in. All PCBs are made in panels so they can be processed in bulk.
After depaneling, you can use the PCBs to build your product. These PCB panels can vary greatly in size, some panels may only contain 1 or 2 PCBs, while others might contain 50. It depends on the size of your PCB.
How do you Depanel a PCB
When you have your PCBs manufactured, typically the manufacturer will depanel the PCBs for you. They have expensive routing and laser depaneling tools.
In this article I will show you how to depanel by hand, and what tools and methods are needed.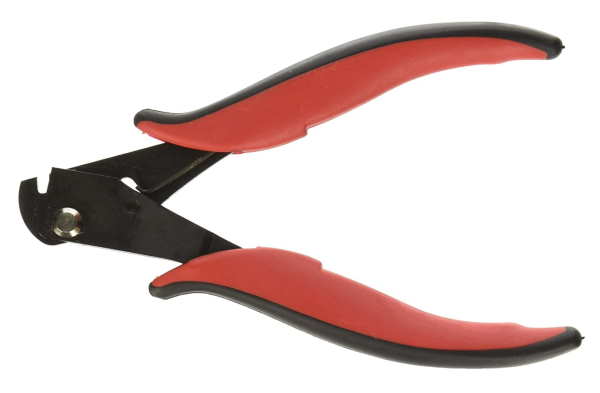 Depaneling Tools
The gap between your PCBs in the panel are usually 2 mm or 2.5 mm. Therefore, there are 2 popular depaneling tools, a 2.5 and 2.0.
Hakko makes these 2 sizes you can check out here, Hakko 2.0, and Hakko 2.5
You can also use simple wire cutter to snip the "mouse bites". The design of your panel is done using the same process as the PCB, using gerber files. Your PCB designer can do this. Just remember to carefully place the mouse bites, or v-scores at the correct place on your PCB for 2 reasons:
minimize the number of mouse bites, or v-scores
you want them in non-critical areas of your PCB. For example, you might have a USB connector in a certain area and a depaneling tool would interfere.
Or fragile components near the edge that would be too close to the tool.
Also, after you depanel your PCBs, you can smooth the edges using an exacto knife or similar. You can even use a file or grinder.
It's always a good idea to design your PCB and Panels to be compatible with the "by hand" process, even though the contract manufacturer or fab house can do all this for you. It will make life so much easier when you have to do prototypes or run your own boards, etc.
[embedyt] https://www.youtube.com/watch?v=NLKeF43AOBY[/embedyt]
Safety
When depaneling, be sure to have a fume extractor fan running and/or where a particle filter mask; the PCBs contain fiber glass and there is no need to breath any of that.