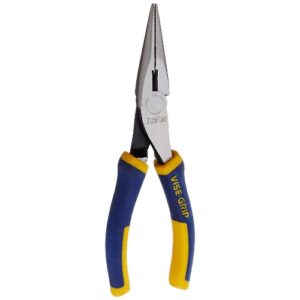 Nickel chromium steel
The ProTouch grips
Machined jaws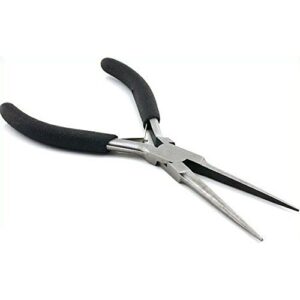 Professional quality
High carbon steel
Double leaf spring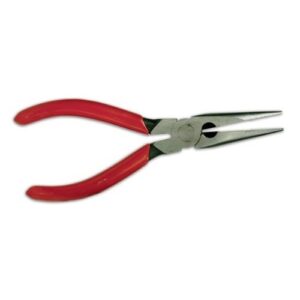 Needlenose Plier
STEEL PLATED
5.6 ounces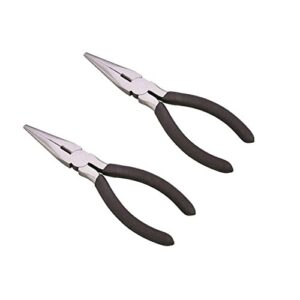 Drop forged hardened steel
Matte non slip grip
Sharpened extra strength
Needle-nose plier
Curved handles fit
More powerful grip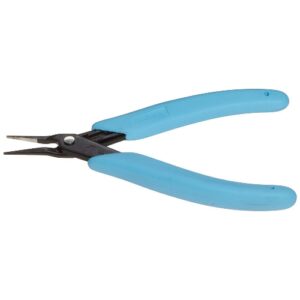 Tweezer-nose pliers
Jaws have fine
Extra holding power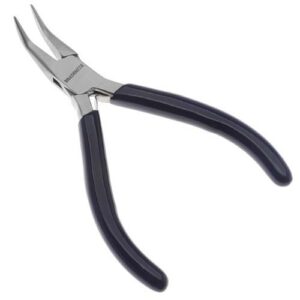 Wrist fatigue
Sturdy box
Leaf spring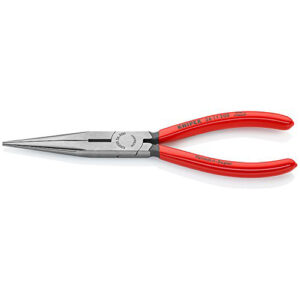 Elastic precision tips
Half round
Long jaws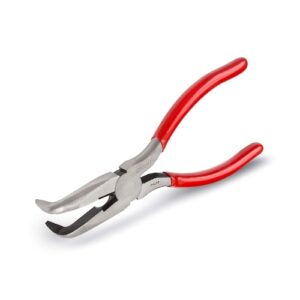 Long, tapered nose
Cross-cut teeth grip
Slim, nonslip grips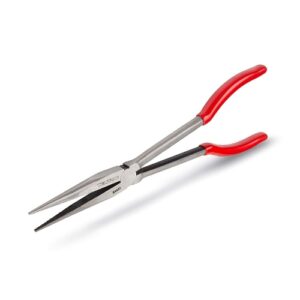 Long, tapered nose
Cross-cut teeth grip
Slim, nonslip grips
Let's see, the most common question I get is where to use this or that tool for welding. When it comes to pliers, I should say that the range covers anything related to common maintenance or common repairing works. A hand needle-nose plier is awesome for any electrical chores either. The instruments come in a variety of specs, shapes and brands. I created the buying guide to show the diversity of all features in good needle-nose pliers.
What affected my decision on the following top 3:
RWIN VISE-GRIP was probably the easiest pick out of all my reviews. It's an exceptional tool made of nickel chromium steel and pro-touch grips;
SE LF01 Professional is another professional instrument at the reasonable price. I picked it because of the double leaf spring;
Sea Striker P6 is just very handy and steel plated;
How did I pick the needle-nose pliers for my review on SolderingIronGuide?
A friend asked me how I create so detailed reviews on such a narrow, and quite boring (for him), theme. My response was simple: I do many tests in my free time. I just like welding jobs, to be honest. Sometimes these tests take from a few hours to a couple of weeks. And since not many people have enough opportunities to do all this boring testing on their own, I think my opinion can be considered as useful, especially for beginners.
Besides, from time to time, I update my review to deliver the most helpful review. And the feedback of my blog's readers is also extremely encouraging to continue the tests.
Video Tutorial: How to use Needle Nose Pliers
---