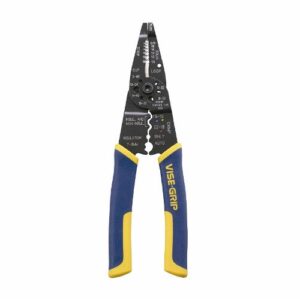 Stays sharp longer
Induction hardened
Crimps terminals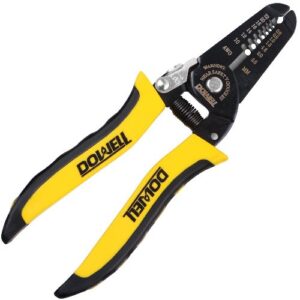 For copper&aluminum cables
PP+TPR material
Optimal force-transmission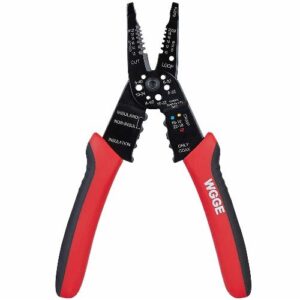 Strong-gripping serrated nose
Ergonomic curved handle
Applied to crimping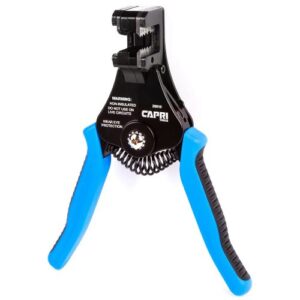 Use the precise setting
Cast alloy chassis
Convenient recoiling design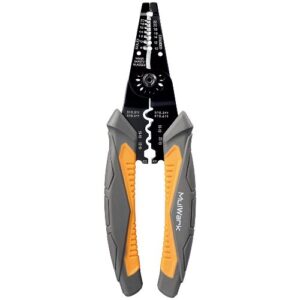 High-frequency blades
Heat treated sharp blades
Cushion-GRIP handle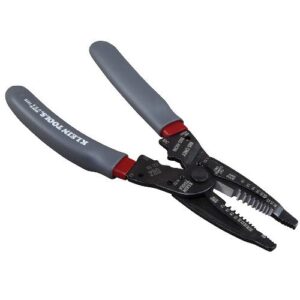 Non-insulated terminals
Insulated terminals
Reinforced head reduces flex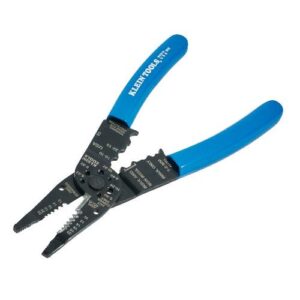 Easily cuts wire
Easily strips wire
Cushioned handles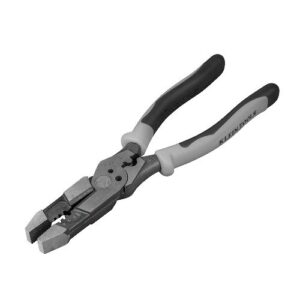 Multi-purpose tool
High-leverage design
Wide knurled head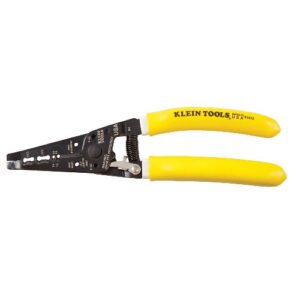 Stripping slots
Easily remove insulation
New lock design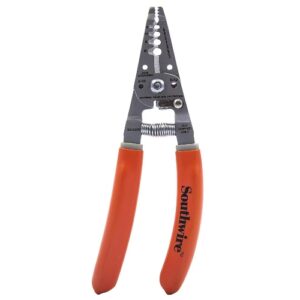 For solid&stranded wire
Multitasking
Easy to use
I like strippers for wires because they help me to repair almost anything. One of these smart appliances helped to fix an iPhone charger for my girlfriend. I saved one hundred dollars, at least. Make sure to read my guide before buying one of the recommended or other tools that can be found in the U.S. market. I can't say that it's the most essential thing for a beginner, but it actually saves a lot of time.
SolderingIronGuide criteria
So, the first things first – the price. A good appliance in this niche will cost you no less than $20, though there are cheaper and more expensive tools. Besides the price, stick to such tips when buying the stripper:
Design and total quality – choose the appliances made of aluminum, steel or other hard metals;
Grips – rubber grips provide greater stability, according to my experience;
Cutting terminals – pick the appliances with diverse American Wire Gauge (a.k.a. AWG) terminals, between 0-40;
The ease of use;
The best wire strippers according to SolderingIronGuide:
RWIN VISE-GRIP – stay sharp for a long time;
DOWELL – perfect for stripping any aluminum or copper cables;
WGGE Professional offers a very handy handle I like so much;
Capri Tools can boast a convenient recoiling construction;
Essential thing you ought to remember: this tool is not the same as a cutter. But a few expensive instruments may also cut any wires. For instance, the Klein Tools 1010 stripper I included to this list can easily strip and even cut any wire – of any length, thickness, with minimum effort.
Who may benefit from using these instruments?
Actually, these tools are pretty much essential for any electrician jobs. They are great if users need to install a light fixture or a ceiling fan, replace an outlet or wire a garage door. In other words, a quite irreplaceable thing for any DIY electrician jobs.
If you have any questions left, feel free to comment. Did you like the review, my choice and the video tutorial in the end? Can't wait for your feedback!
Video Tutorial: Which Strippers Are Worth Having?
---