Desoldering can seem a bit of a tedious process, but there are a few items you can use to make it a breeze.
Your go-to tool for desoldering is the solder pump or solder sucker. Yes, that is its official name, and as the name implies, it uses a spring-loaded plunger to pull molten solder right off the board. To use it, the first prime the pump by pressing the plunger. Heat the solder by placing the tip against the corner of the joint. Once the joint liquefies, place the pump over the solder and release the plunger. Repeat the process until the component lead is free from the board.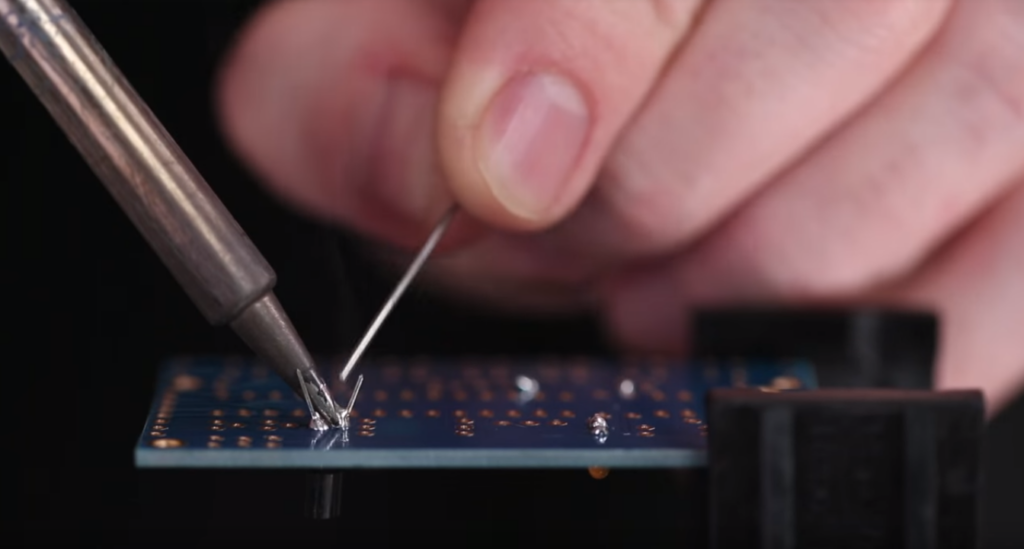 When dealing with a large amount of solder, you may find it easier to remove some of the excess bulk with solder wick. Solder wick is just braided copper wire, sometimes with a little flux added to it. When heated against the joint, the wick's copper braid can pull quite a bit of solder off the board. If the wick seems reluctant to draw solder off the board, you can prime it by adding a small amount of solder to it first.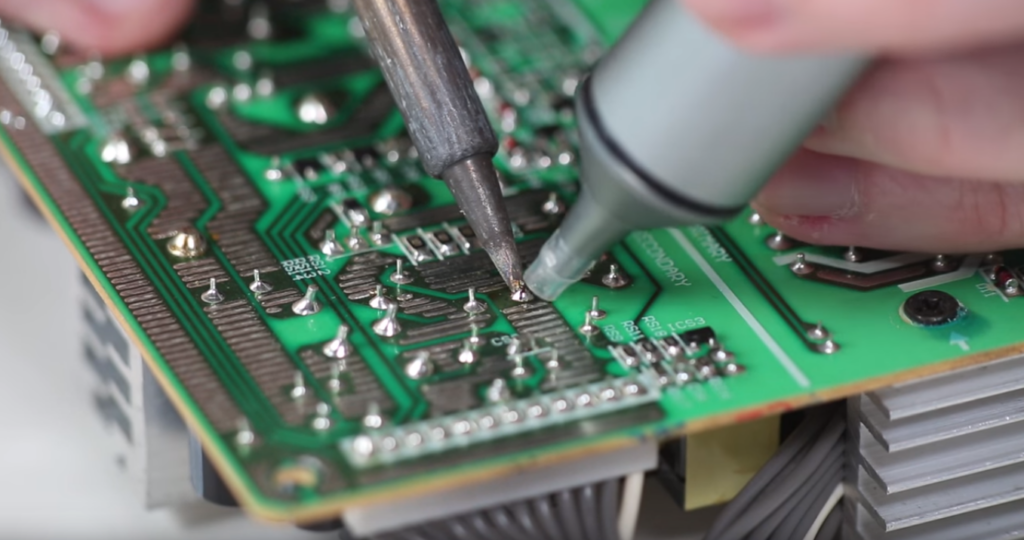 Desoldering through-hole parts is a relatively straightforward process. Desoldering surface-mount component is a bit trickier. A solder sucker won't be able to remove the unexposed solder between the pad and the flat surface-mount lead. Wouldn't it be nice if you could heat each pad and then have them remain molten long enough to slide the part off the board? Well, you can use this. Chip Quik is a special type of solder alloy that remains molten far longer than standard solder. To use it, first apply flux to the pads and component leads. Then heat and add the alloy just like regular solder. Reheat the pins as necessary to have them all molten simultaneously, and remove the chip. Then use a solder sucker or wick to remove the excess, and finally, get the pads nice and clean with a bit of alcohol.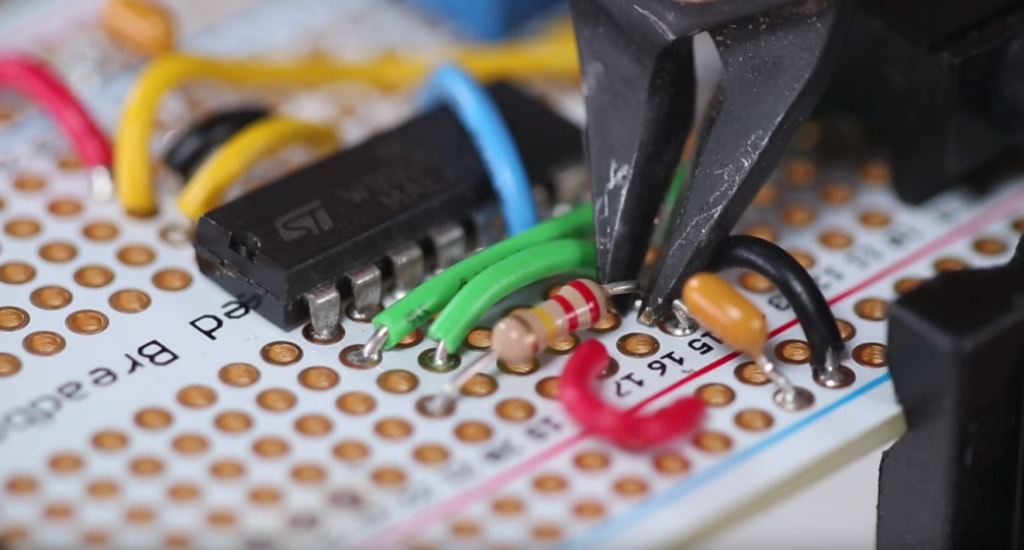 Here's a couple of bonus tips. Removing header pins is much easier if you pry off the plastic connector piece first. Then you can move each pin, one at a time, and if you don't care about keeping a part intact, just go ahead and cut the leads before desoldering. See, desoldering can be a simple process as long as you have a bit of patience and a solder sucker, maybe a little bit of solder wick and Chip Quik, but after that, no sweat.
---