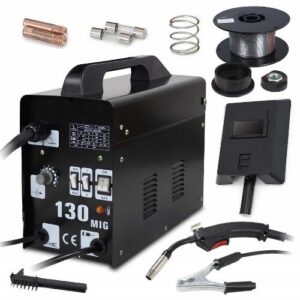 Color: Black
20.2 x 15 x 12.5
Item Weight: 38.1 lbs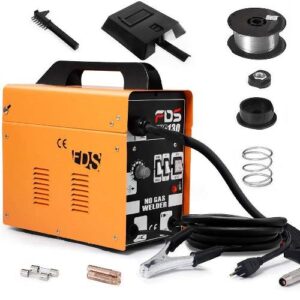 Color: Orange
13.4 x 7.3 x 11.4
Item Weight: 35 lbs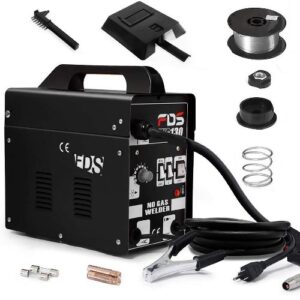 Color: Black
13.5 x 7.5 x 11.5
Item Weight: 35 lbs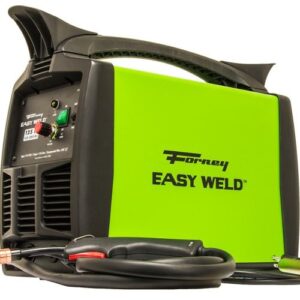 Color: Green
12 x 18 x 24
Item Weight: 51 lbs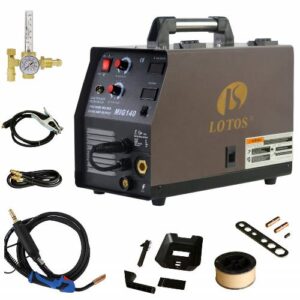 Color: Black / Red
16 x 14.5 x 9.6
Item Weight: 54 lbs
I'm not tired to repeat over and over again – flux core welders are the best for beginners. You literally need about an hour of practice and a steady hand to become a welder. I can't say that my review of this kind of stations is the best one online, but I sincerely hope that it's sophisticated enough to provide great guidance for novices. These machines may seem not that versatile for sensitive jobs but will perfectly do for gas-free welding.
After a few days of thorough tests, I figured out that certain brands deliver awesome flux core welders.
The best brands of flux core welding machines:
Super Deal PRO – their machine I picked for this review weighs only 38 lbs and costs under $140. Also, their appliances can boast high portability and great efficacy;
Welder Flux Core gadgets are also awesome and effective;
Forney Easy may weigh a lot (almost 51 lbs) but can handle many complicated welding jobs;
Other parameters of these machines:
However, besides the brand's reputation, few other important factors have to be considered before buying the best flux core wires:
Top-notch performance rates;
Various welding qualities like offshore, general fabrication and even shipbuilding;
Limitations specified by the manufacturer;
Ease of use;
Affordable price – under $150;
By the way, don't forget to watch the video tutorial I dedicated to a few major problems you may face during the daily use of these particular welding machines. Please subscribe to stay updated and read the new reviews first.
Video Tutorial: Flux core welding problems
---