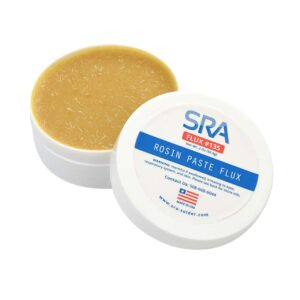 2 ounce in a Jar
Use with tin/lead
Does not need to be cleaned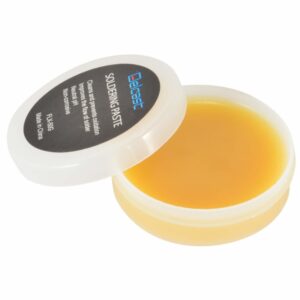 Weight: 1oz
Prevents corrosion
Increases efficiency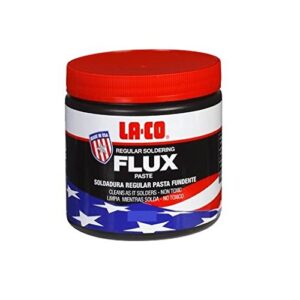 2 ounce in a Jar
Non-acid, non-toxic
Water-soluble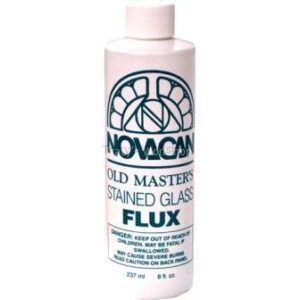 8 oz
All-purpose zinc flux
Cleans up easily with water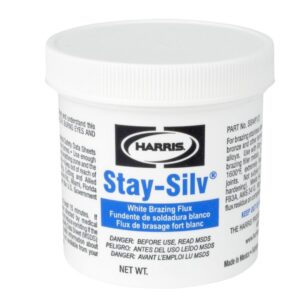 1lb Jar
Active range 1050°F-1600°F
Not use on Mg, Al, Ti
My audience keeps asking what types of fluxes to use for soldering, I will try to help you with this choice. You will choose among 3 major types with peculiar features. I will disclose their peculiar features and tell what types of fluxes will do for the performance of different soldering tasks. Also, I will recommend my top 5 best fluxes for soldering, according to many years of personal experience. I hope you will find this review useful!
Major types and uses of fluxes for soldering
Rosin fluxes
Soldering with these fluxes is the easiest because the solder adheres well after using rosin flux. But soldering with this flux applied to the board must be done very carefully. Rosin fluxes are used to braze parts and wires damaged by corrosion because oxidation is dissolved by such fluxes. It is excellent for soldering electronics, wires, and connectors.
Water-soluble fluxes
Most often in paste form, used for soldering small radio components on the board. This flux does not contain aggressive acids, but it can conduct electricity, so washing is obligatory. Water-soluble fluxes do not damage the circuits but can cause a short circuit. With this type of flux, pre-treatment, cleaning of dirt, dust, and oxides may be required.
No-clean fluxes
It does not require flushing after the work, so it can be used for soldering SMD components, BGA chips and boards in hard-to-reach places where cleaning is not possible. No-clean flux will not damage the metal chips, also it won't conduct electricity or cause corrosion.
Gel, paste or liquid flux for soldering: what to pick?
Liquid flux is not the most practical, because its consumption is the largest because it spreads on the board.
Gel-like flex is the most convenient and practical type because it is easy to apply and it does not spread over the board. Also, the majority of these fluxes is suitable for soldering BGA chips.
Flux pastes are the thickest type, applied with a blade, low consumption, at the high boiling point.
Top 5 best fluxes for soldering electronics and circuit boards:
SRA Soldering Products offers a great no-clean flux in a jar (2 ounces);
Delcast weighs only 1oz, with increased efficiency and it prevents corrosion;
LA-CO is a non-acid and non-toxic, water-soluble flux;
Novacan is all-purpose zinc flux, it cleans up easily with water;
Harris is a 1lb jar flux, with the highest active range – 1050°F-1600°F. Never use it on Mg, Al, Ti!
Video Tutorial: How To Solder wires with Flux and heat shrink
Keep in mind that the good flux product can handle all soldering tasks. There are many fluxes in the sale. It is possible to make a good flux at home by mixing a few products, but it is better to buy ready products that were repeatedly tested by manufacturers.
It is not that difficult to choose flux for soldering. You need to have information about all available brands and take into account the specifics of your tasks with a soldering iron. I hope my review and tips were useful. Keep reading SolderingIronGuide and please subscribe!
---